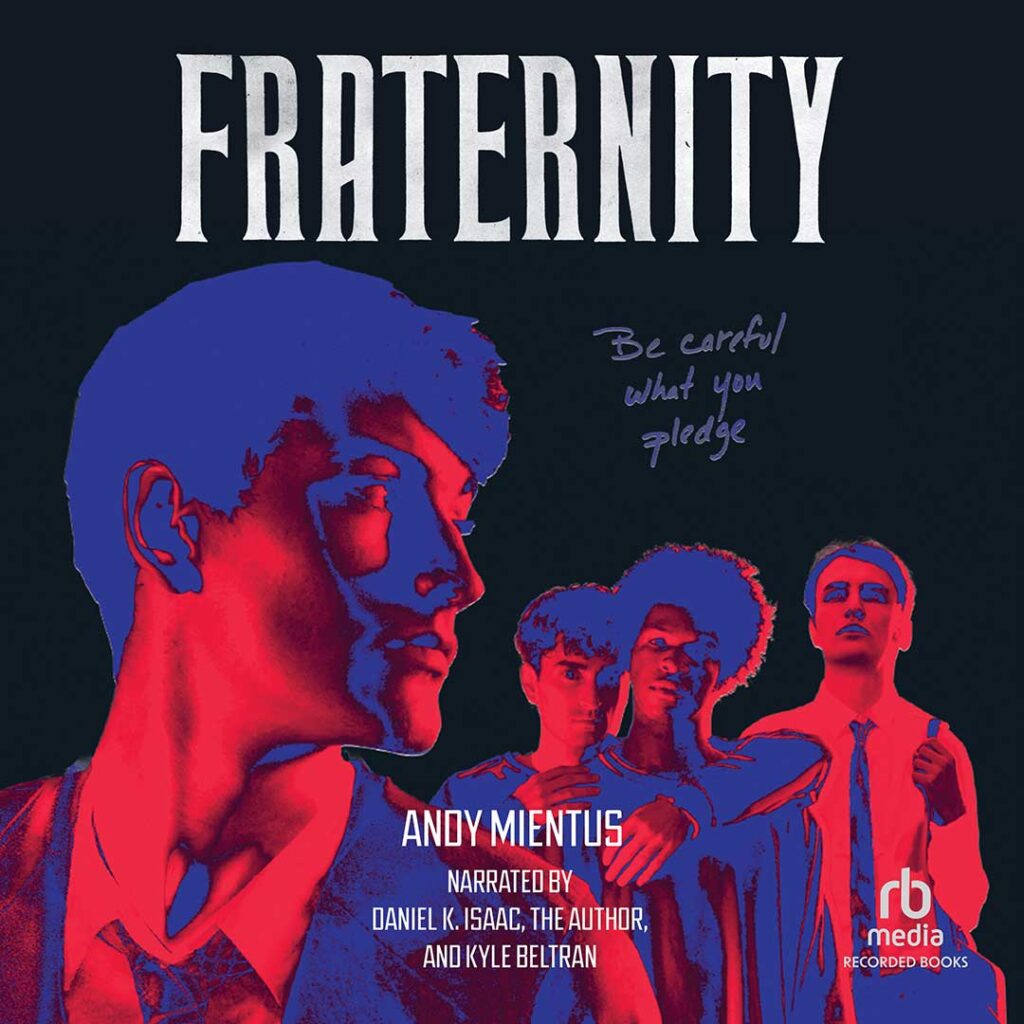 A queer, dark academia YA about a mysterious boarding school, a brotherhood that must stay in the shadows, and an ancient evil that could tear it all apart.
In the fall of 1991, Zooey Orson transfers to the Blackfriars School for Boys hoping for a fresh start following a scandal at his last school. However, he quickly learns that he isn't the only student keeping a secret.
Fraternity
Written by: Andy Mientus
Narrated by: Andy Mientus, Daniel K. Isaac, and Kyle Beltran
Published by: Recorded Books
"Brilliant, twisty, and oh-so-queer, Fraternity is the boarding school story of your witchy dreams. Andy Mientus has written a novel so fresh and immersive, one has to wonder if any magic spells were involved in the writing of this book."
―Arvin Ahmadi, author of Down and Across and Girl Gone Viral
"The queer found family scary sexy emotional grunge coming-of-age story I never knew I needed growing up. If that sounds chaotic, welcome to queer youth. Fraternity captures the turmoil and joy of the time when queer young people first learn how much power they have when they come together."
―Bowen Yang, actor and comedian
"Teen readers with a taste for horror will have fun."
―Kirkus Reviews
"?Zooey is carefully developed as a beautiful and tragic mix of self-doubt, wistfulness that he was "normal," and slowly growing pride in the wholeness of his identity."
―The Bulletin of the Center for Children's Books
"The narrative is gripping and intense, and the three protagonists are remarkable in their individual voices."
―Booklist