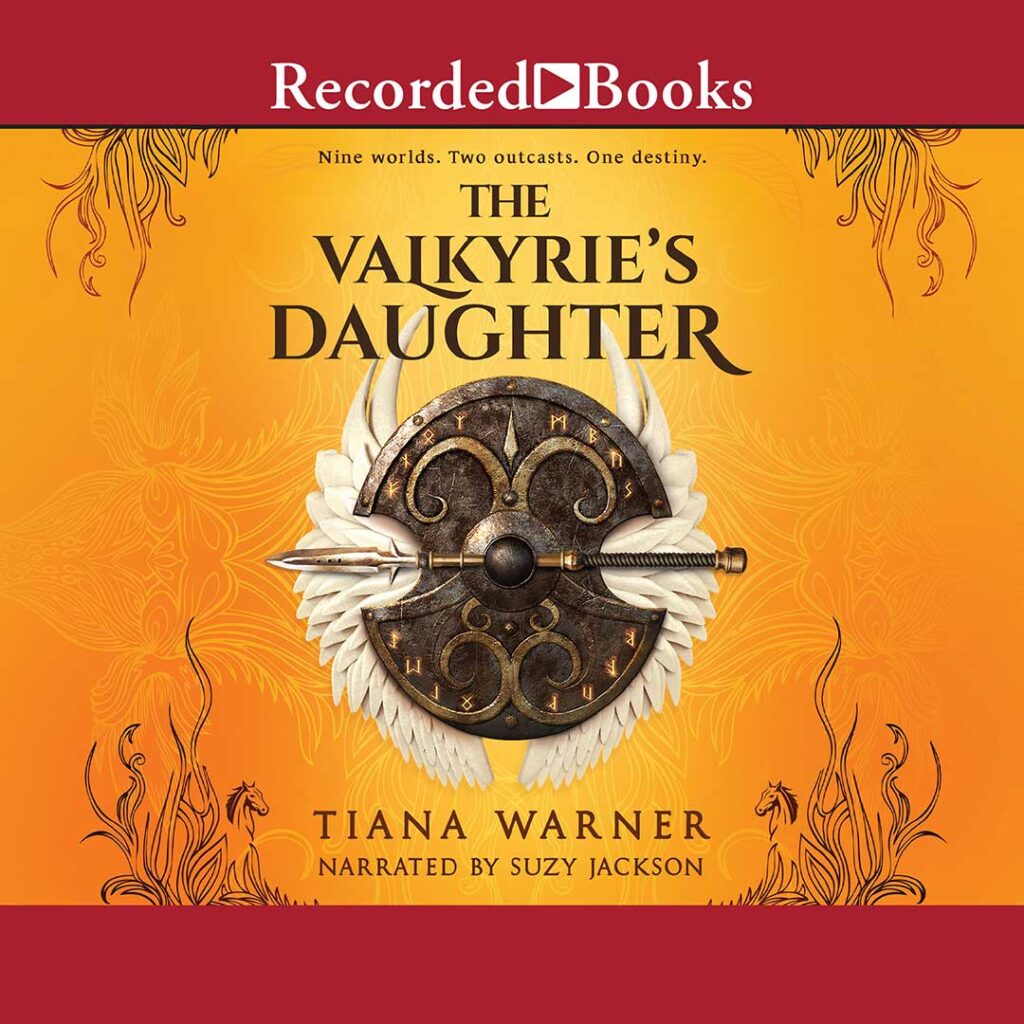 Paste Magazine Pick for Best New Fantasy Books of July 2022
From the time she was born, Sigrid has only ever been ordinary. Being paired at birth with a plain horse―instead of the powerful winged mare of a valkyrie―meant there would be no warrior path for her. No riding the skies, no glory among the nine worlds. Just the simple, unremarkable life of a stable hand.
The Valkyrie's Daughter
Written by: Tiana Warner
Narrated by: Suzy Jackson
Published by: Recorded Books
"A full-bodied YA escapade about an adventurer searching for a cause that adult readers will enjoy as much as teens."
-Kirkus Reviews

"I loved the depth of the world building and the characters. I could really envision it all."
-Samm Stormborn

"I enjoyed this story and have studied Norse culture for many years The author did an excellent job with referencing the nine worlds and their inhabitants. It is a good coming of age book and I look forward to reading more by this author in the future."
-Belladonna's Books

"I absolutely loved this book."
-Read with Jade

"The opening is amazing and hooked me immediately. And that last 20% was just an insane ride that had me gripped! I flew through that last 20%!"
-Bonner Books

"I loved the depiction of the Norse worlds."
-Fictional Queer

"This was a fantastic read, I would sell it to teens as Rick Riordan style mythology meets The Scorpio Races with a kick butt female heroine and LGBTQIA representation."
-Alyssa Skorski