2022 Audie Awards Finalists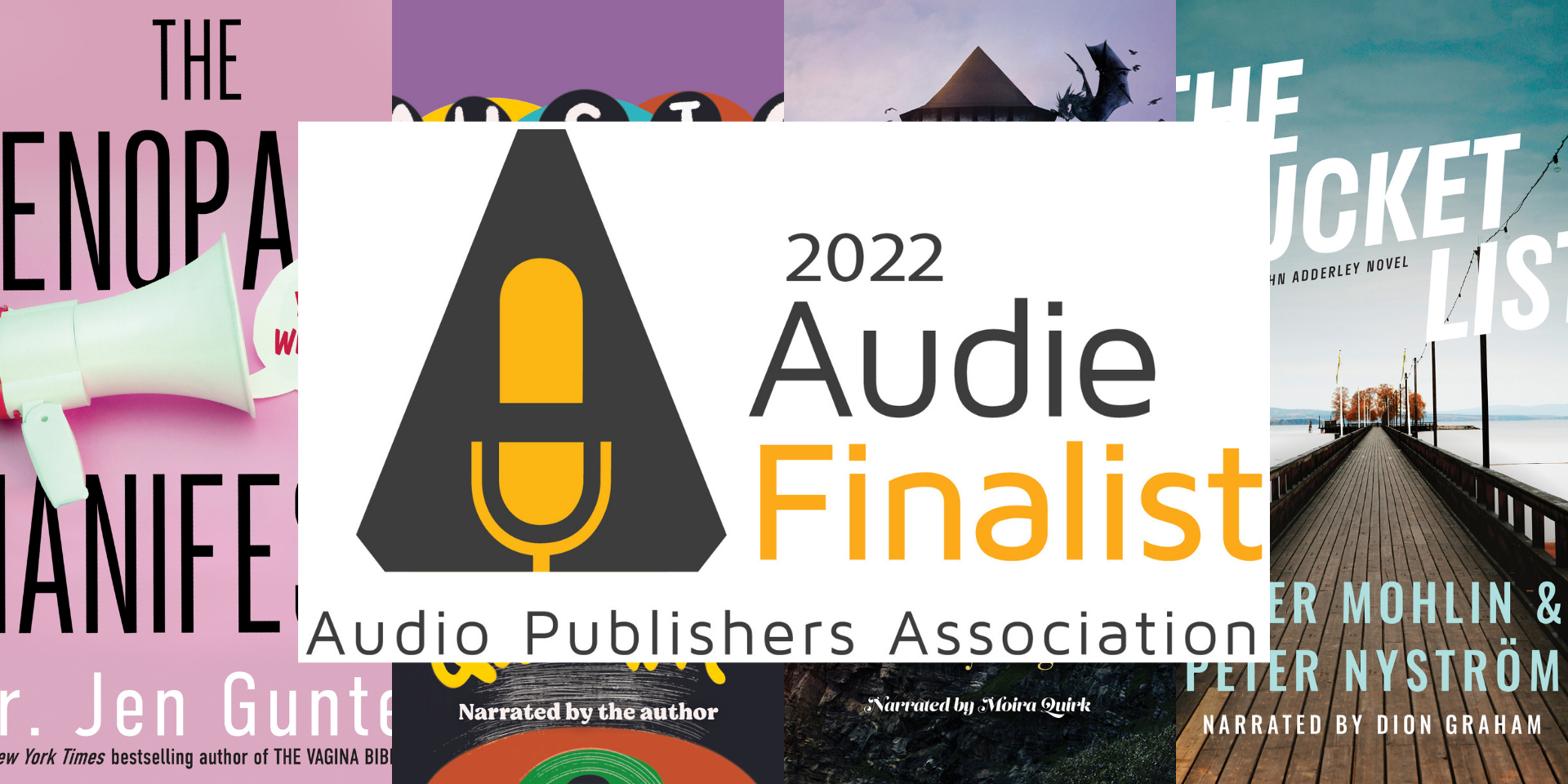 The Audio Publisher's Association has announced the finalists for the 2022 Audie Awards, which recognize the best audiobooks released in 2021. Among this year's finalists are four RBmedia audiobook titles!
NON-FICTION

The Menopause Manifesto
Written by Dr. Jen Gunter
Narrated by the author
Frank and funny, Dr. Jen Gunter debunks misogynistic attitudes and challenges the over-mystification of menopause to reveal everything you really need to know about: perimenopause, hot flashes, sleep disruption, sex and libido, depression and mood changes, skin and hair issues, outdated therapies, breast health, weight and muscle mass, health maintenance screening, and much more. Filled with practical, reassuring information, this essential guide will revolutionize how women experience menopause—including how their lives can be even better for it!
HISTORY/BIOGRAPHY

Music Is History
Written by Ahmir Khalib Thompson (Questlove)
Narrated by the author
Bestselling author and Sundance award-winning director Questlove harnesses his encyclopedic knowledge of popular music and his deep curiosity about history to examine America over the past fifty years. Focusing on the years 1971 to the present, Questlove finds the hidden connections in the American tapes—try, whether investigating how the blaxploitation era reshaped Black identity or considering the way disco took an assembly-line approach to Black genius. And these critical inquiries are complemented by his own memories as a music fan, and the way his appetite for pop culture taught him about America.
FANTASY
Princess Floralinda and the Forty-Flight Tower
Written by Tamsyn Muir
Narrated by Moira Quirk
When the witch built the forty-flight tower, she made very sure to do the whole thing properly. Each flight contains a dreadful monster, ranging from a diamond-scaled dragon to a pack of slavering goblins. Should a prince battle his way to the top, he will be rewarded with a golden sword-and the lovely Princess Floralinda. But no prince has managed to conquer the first flight yet, let alone get to the fortieth. In fact, the supply of fresh princes seems to have quite dried up. And winter is closing in on Floralinda…
MYSTERY

The Bucket List
Written by Peter Mohlin, Peter Nystrom
Narrated by Dion Graham
The gripping debut novel by writing team Peter Mohlin and Peter Nyström, launching a stunning new Nordic noir series featuring Swedish-American FBI Agent John Adderley.
Winners in all categories will be honored at the virtual, live-streamed Audie Awards® Gala on March 4.