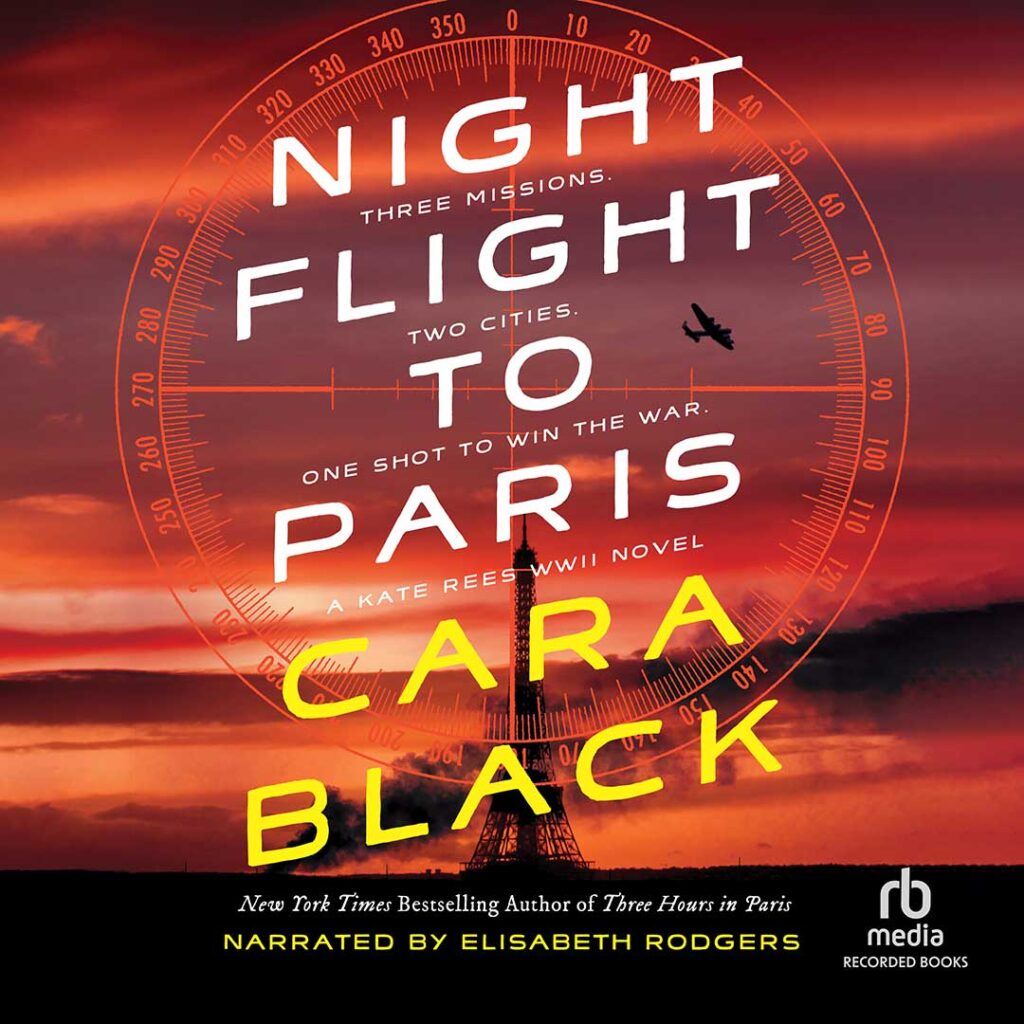 It is once again up to American markswoman Kate Rees to take the shot that just might win—or lose—World War II, in the followup to national bestseller Three Hours in Paris.
Three missions. Two cities. One shot to win the war.
October 1942: it's been two years since Kate Rees was sent to Paris on a British Secret Service mission to assassinate Hitler. Since then, she has left spycraft behind to take a training job as a sharpshooting instructor in the Scottish Highlands. But her quiet life is violently disrupted when Colonel Stepney, her former handler, drags her back into the fray for a risky three-pronged mission in Paris.
Night Flight to Paris
Kate Rees, Book 2
Written by: Cara Black
Narrated by: Elisabeth Rodgers
Published by: Recorded Books