Prepare for The Lord of the Rings: The Rings of Power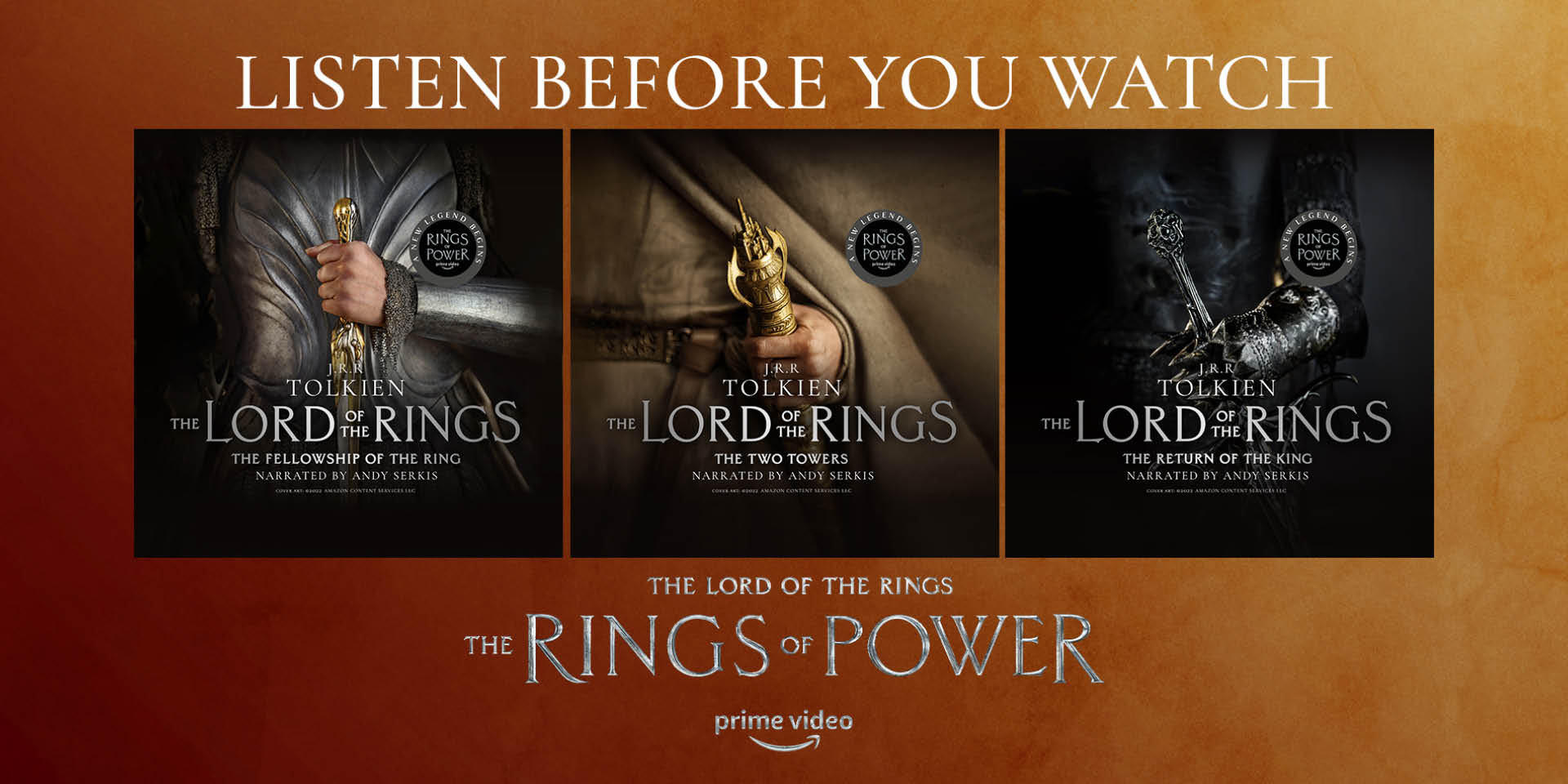 You sit down, ready to watch The Lord of the Rings: The Rings of Power, and realize you should have prepped. Where do you start?
The new Amazon series brings the heroic legends of the fabled Second Age of Middle-earth's history. Taking place 2,000 years before "The Hobbit" and "The Lord of the Rings," there's much to explore in the new fantasy series. 
Where does one start with exploring the epic fantasy by J.R.R. Tolkien? Here is a list to aid with your journey through Middle-earth. Follow the modern version of the classic tales with actor and narrator Andy Serkis, who played Gollum in the Peter Jackson films.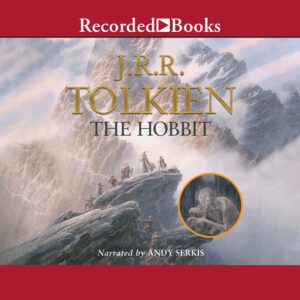 The Hobbit  
Book 0.5 
Like every other hobbit, Bilbo Baggins likes nothing better than a quiet evening in his snug hole in the ground, dining on a sumptuous dinner in front of a fire. But when a wandering wizard captivates him with tales of the unknown, Bilbo becomes restless. 
Book 1 
Listed as one of Apple Books' Best Audiobooks of 2021! 
The Fellowship of the Ring, the first volume in the trilogy, tells of the fateful power of the One Ring. It begins a magnificent tale of adventure that will plunge the members of the Fellowship of the Ring into a perilous quest and set the stage for the ultimate clash between the powers of good and evil. 
Book 2 
The Fellowship has been forced to split up. Frodo and Sam must continue alone towards Mount Doom, where the One Ring must be destroyed. Meanwhile, at Helm's Deep and Isengard, the first great battles of the War of the Ring take shape.  
Book 3 
The Return of the King is the towering climax to J. R. R. Tolkien's trilogy that tells the saga of the hobbits of Middle-earth and the great War of the Rings. In this concluding volume, Frodo and Sam make a terrible journey to the heart of the Land of the Shadow in a final reckoning with the power of Sauron.