RBmedia Produces Audio for Reese's October Book Club Pick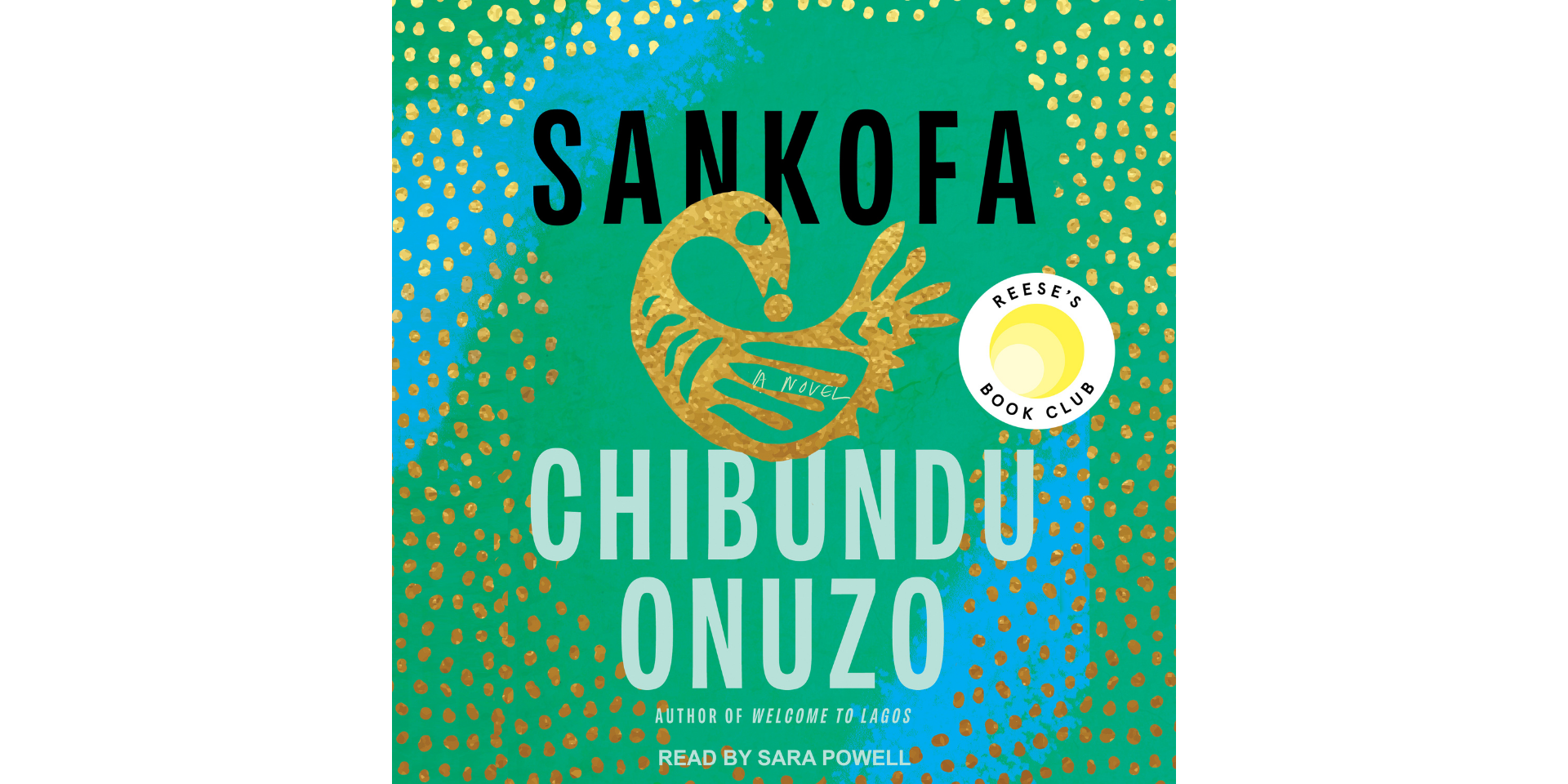 "Sankofa" joins three other company titles on prestigious reading list
Landover, MD, October 5, 2021—RBmedia, the largest audiobook producer in the world, today announced that it is proud to be the audiobook producer of "Sankofa," which was named as Reese's Book Club pick for the month of October.
Reese's Book Club has become an industry phenomenon since it launched in 2017, earning prominent status and a devoted following through its readership. Oscar-winner Reese Witherspoon—known for her roles in "Legally Blonde," "Big Little Lies," "Wild," and "Cruel Intentions"—creates buzz around books that dive deep into diverse perspectives. Like other celebrity book clubs, Reese's Book Club has the influence to send titles to the top of bestseller lists.
Each month, Witherspoon chooses a book with a woman at the center of the story. "Sankofa," the third novel by Nigerian author Chibundu Onuzo, follows Anna, a mixed-race British woman looking for a clear identity. Separated from her husband and with a daughter who is all grown up, Anna searches through her deceased mother's belongings one day and finds clues about the African father she never knew—and discovers he is still alive.
Troy Juliar, Chief Content Officer for RBmedia said, "Reese's Book Club has shown exceptional taste and sensitivity to what book club members want to think about and talk about. 'Sankofa' is a witty story of identity and belonging that will provoke many wonderful book club discussions. We're flattered that our audio edition of Chibundu Onuzo's work will allow listeners to experience the story in a way that enriches their book club participation."
RBmedia's three previous Reese's Book Club picks include: "Everything Inside" by Edwidge Danticat; "The Jetsetters" by Amanda Eyre Ward; and "Still Lives" by Maria Hummel.
"Sankofa" by Chibundu Onuzo was released October 5, 2021, on audiobook by RBmedia's publishing brand Tantor Media. RBmedia's Reese's Book Club picks are available for audiobook download on Audible, iTunes, Google Play, Audiobooks.com, and wherever digital audiobooks are sold.
###
About RBmedia
RBmedia is the largest audiobook producer in the world. With more than 50,000 exclusive titles, our audiobooks continually dominate key literary awards and bestseller lists. The company's powerful digital retail and library distribution network reaches millions of listeners around the globe—at home, in the car, and everywhere their mobile devices go. Our titles are available on leading audio platforms, including Audible, iTunes, Google Play, Audiobooks.com, OverDrive, Hoopla, and many more. RBmedia is owned by KKR, a leading global investment firm. Find out more at rbmediaglobal.com.