RBmedia Produces Audiobook for 2022 Newbery Medal Winner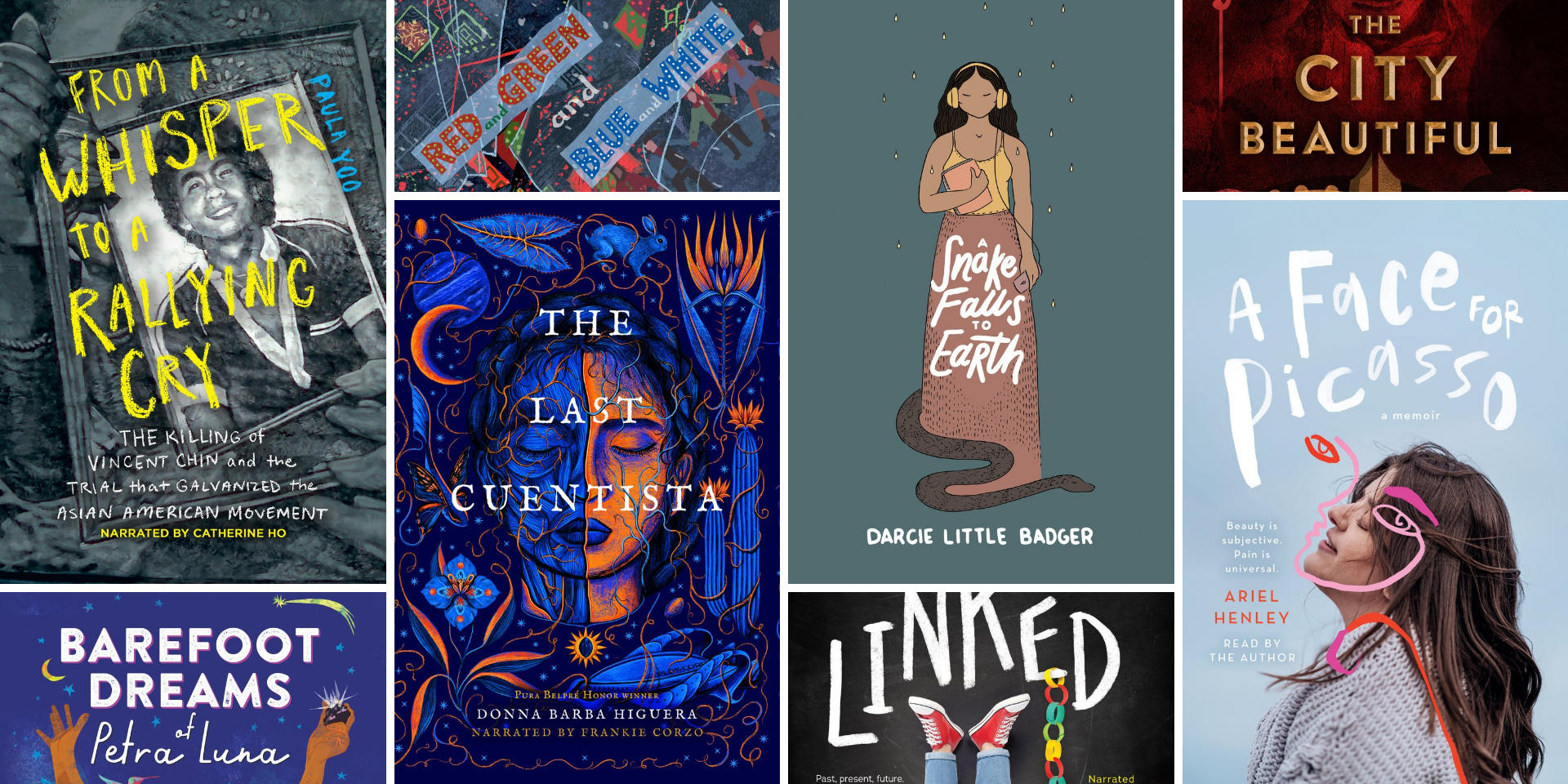 On Monday, the American Library Association (ALA) announced the top books, digital media, video, and audiobooks for children and young adults. We're proud to be the audiobook publisher for so many of the 2022 Youth Media Award winners.
Celebrating its 100th year, the John Newbery Medal for the most outstanding contribution to children's literature:
The Last Cuentista, written by Donna Barba Higuera, is the 2022 Newbery Medal winner.
Darcie Little Badger's novel, A Snake Falls to Earth, received a Newbery Honor, making her the first Native author to be recognized by the Newbery Award Committee.
One Schneider Family Honor Book for teens was selected: A Face for Picasso: Coming of Age with Crouzon Syndrome, written by Ariel Henley.
Pura Belpré Children's Author Award presented to a Latinx writer whose work best portrays, affirms, and celebrates the Latinx cultural experience:
The Last Cuentista, written by Donna Barba Higuera, is also the 2022 Pura Belpré Children's Author Award winner.
Three Belpré Children's Author Honor Books were named, including Barefoot Dreams of Petra Luna, written by Alda P. Dobbs.
YALSA Award for Excellence in Nonfiction for Young Adults:
The 2022 Excellence winner is Ambushed!: The Assassination Plot Against President Garfield by Gail Jarrow—audiobook coming soon to RBmedia.
From a Whisper to a Rallying Cry: The Killing of Vincent Chin and the Trial that Galvanized the Asian American Movement by Paula Yoo was one of four finalists.
The Sydney Taylor Book Award is presented annually to outstanding books for children and teens that authentically portray the Jewish experience:
The Sydney Taylor Book Award Gold Medalist in the Young Adult category is The City Beautiful by Aden Polydoros.
A Sydney Taylor Book Award Silver Medalist in the Middle Grade category is Linked by Gordon Korman.
A Sydney Taylor Notable Picture Book is Red and Green and Blue and White by Lee Wind and Paul O. Zelinsky.
Sydney Taylor Body-of-Work Award recognizes an author or entity who has made a substantial contribution over time to the genre of Jewish children's literature. This year's winner is Jane Yolen.
Nikki Grimes is the winner of the Coretta Scott King–Virginia Hamilton Award for Lifetime Achievement. The award pays tribute to the quality and magnitude of beloved children's author Virginia Hamilton.
🔊 Preview the audio version of these award-winning books for children and young adults.
The Last Cuentista, written by Donna Barba Higuera, narrated by Frankie Corzo
A Snake Falls to Earth, written by Darcie Little Badger, narrated by Shaun Taylor-Corbett and Kinsale Hueston
A Face for Picasso, written and narrated by Ariel Henley
The Barefoot Dreams of Petra Luna, written by Alda P. Dobbs, narrated by Ana Osorio
From a Whisper to a Rallying Cry, written by Paula Yoo, narrated by Catherine Ho
The City Beautiful, written by Aden Polydoros, narrated by Maxwell Glick
Linked, written by Gordon Korman, narrated by Cassandra Morris, Sandy Rustin, Maxwell Glick, Christopher Gebauer, Mark Sanderlin, Preston Butler Iii
Red and Green and Blue and White, written by Lee Wind, narrated by Adam Grupper