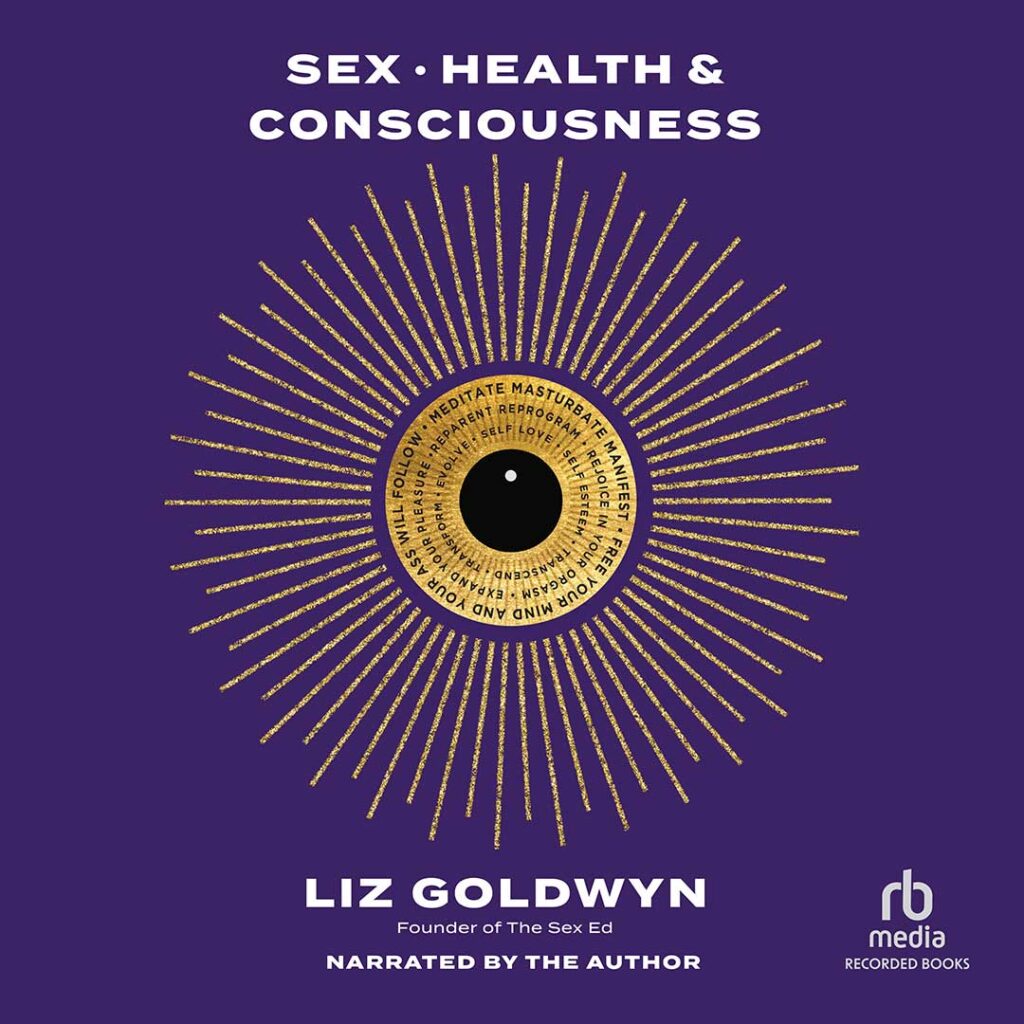 Sex, Health, and Consciousness
Explore how the intersection of sex, health, and consciousness unlocks a new paradigm of pleasure.
Our sexuality is an integral part of who we are, yet our understanding of sex has been warped by everything from age-old taboos and religious dogma to a popular culture that views sexuality as transactional. With Sex, Health, and Consciousness, Liz Goldwyn, founder of the thriving online platform and podcast The Sex Ed, has created an inclusive, holistic, and much-needed guide to sexual well-being―and the pleasure that's possible when we embrace our sexuality as a natural part of a healthy human experience.
Sex, Health, and Consciousness
Written by: Liz Goldwyn
Narrated by: Liz Goldwyn
Published by: Recorded Books
"[Goldwyn] offers a practical guide for navigating the complexities of sexual intimacy… Readers will appreciate Goldwyn's inclusive recommendations that account for a spectrum of sexual preferences and practices… This wide-ranging primer has a lot to offer."
―Publishers Weekly
"In Sex, Health, and Consciousness, Liz Goldwyn gives us an inspiring vision of a world where our sacred sexuality isn't something to hide―but something to cherish and nurture. Liz artfully guides all of us toward this new normal, with tools and skill-building that unleash healthy pleasure and provide us with a more expansive definition of full-body health. Read this book, and watch your sexuality flourish."
―Emily Morse, doctor of human sexuality, CEO & founder of Sex with Emily
"Sex, Health, and Consciousness offers an approachable, welcoming path to opening your mind to new ways of thinking around sexuality, allowing the reader to discover for themselves what is possible. Liz is a nurturing companion for the ride, sharing her hard-won wisdom, vulnerability, and often hilarious experiences along the way."
―Marisa Tomei, Academy Award-winning actress, activist
"In Sex, Health, and Consciousness, Liz introduces a new, expanded approach to sexual liberation that urges the reader to explore sexuality through a holistic, fully embodied state of emotional, physical, and spiritual well-being."
―Sophia Amoruso, New York Times bestselling author of #GIRLBOSS