Summer Road Trip Audiobooks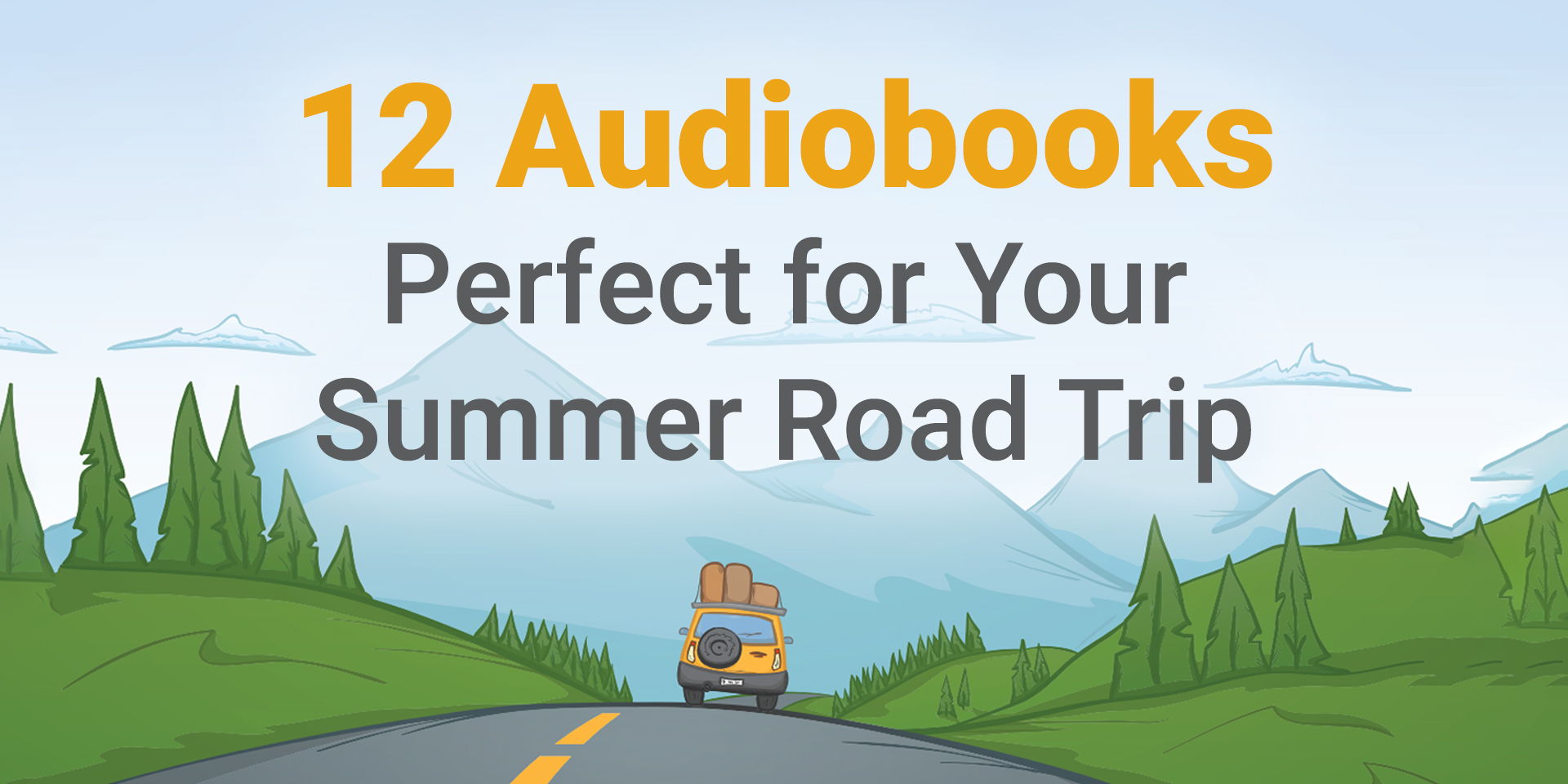 The summer is all about open skies and open roads. The only thing missing? A good playlist! Why not fill it with stories that will stick with you even after the summer season?  
Whether it's a solo drive, you've got your friends piled in, or the whole family is strapped in for a long drive, we've got recommendations for your road trip playlist. From nonfiction to stories the kids will love, you're sure to find the perfect listen. Turn up the volume and put the car in drive! 
Night of the Living Rez 
Written by: Morgan Talty 
Narrated by: Darrell Dennis 
Set in a Native community in Maine, Night of the Living Rez is a riveting debut collection about what it means to be Penobscot in the twenty-first century and what it means to live, to survive, and to persevere after tragedy. 
Big Shot: Diary of a Wimpy Kid, Book 16 
Written by: Jeff Kinney 
Narrated by: Ramon De Ocampo 
Get ready for book 17 Löded Diper, releasing this Fall! 
In Big Shot, book 16 of the Diary of a Wimpy Kid series, Greg Heffley and sports just don't mix. After a disastrous field day competition at school, Greg decides that when it comes to his athletic career, he's officially retired. But after his mom urges him to give sports one more chance, he reluctantly agrees to sign up for basketball. 
My Mechanical Romance 
Written by: Alexene Farol Follmuth 
Narrated by: Amielynn Abellera, Christopher Salazar 
Sharply funny with a slow-burn, all-the-feels romance, Alexene Farol Follmuth's My Mechanical Romance explores both the challenges girls of color face in STEM and the vulnerability of first love with unfailing wit and honesty. 
The Fort 
Written by: Gordon Korman 
Narrated by: Christopher Carley, Michael Crouch, Nick Walther, Ramon De Ocampo, Tom Picasso, Mark Sanderlin 
From the bestselling author of Restart, the story of a middle-school "band of brothers"—five friends who need to stick together after they set up a hideout in an abandoned bomb shelter and discover that the only way to be true friends is to reveal their secrets and help each other out. 
Aeon Rising 
Written by: Matthew Mather 
Narrated by: Ray Porter 
An apocalyptic supernova flashes over the South Pole. A mysterious mission sent deep into the Amazon. The story of one family's struggle to reunite. 
A Snake Falls to Earth 
Written by: Darcie Little Badger 
Narrated by: Shaun Taylor-Corbett and Kinsale Hueston 
Recent Newberry Award Honor winner! 
A Snake Falls to Earth is a breathtaking work of Indigenous futurism. Darcie Little Badger draws on traditional Lipan Apache storytelling structure to weave another unforgettable tale of monsters, magic, and family. It is not to be missed. 
The Wit and Wisdom of Bridgerton: Lady Whistledown's Official Guide 
Written by: Julia Quinn 
Narrated by: Rosalyn Landor 
Whether the topic is love or family, courtship or competition, you may be assured that the Bridgerton wit and wisdom is on full display within. And although a Bridgerton never passes up the opportunity to tease and torment another Bridgerton, their love and devotion is never in doubt. 
The Summer I Turned Pretty 
Written by: Jenny Han 
Narrated by: Lola Tung 
Belly has an unforgettable summer in this stunning start to the Summer I Turned Pretty series from the New York Times bestselling author of To All the Boys I've Loved Before, Jenny Han. 
The Valkyrie's Daughter 
Written by: Tiana Warner 
Narrated by: Suzy Jackson 
From critically acclaimed author, Tiana Warner, The Valkryie's Daughter introduces the world to Sigrid. From the time she was born, Sigrid has only ever been ordinary. Being paired at birth with a plain horse―instead of the powerful winged mare of a valkyrie―meant there would be no warrior path for her. Everything changes when a terrible enemy ambushes Vanaheim and Sigrid sees a vision of herself atop a mythical stallion. 
The Fellowship of the Ring: Lord of the Rings, Book 1 
Written by: J. R. R. Tolkien 
Narrated by: Andy Serkis 
Begin your travels with a journey to middle-earth in this brand-new unabridged audiobook of The Fellowship of the Ring, the first part of J. R. R. Tolkien's epic adventure The Lord of the Rings. Read by Gollum himself, the BAFTA Award-winning actor, director, and author Andy Serkis.  
Real Life, Real Love: Life Lessons on Joy, Pain, & the Magic That Holds Us Together 
Written by: Gia Casey, Raashaun "DJ Envy" Casey 
Narrated by: Gia Casey, Raashaun "DJ Envy" Casey 
Advice on how to have healthy, dynamic relationships from Raashaun (DJ Envy) and Gia Casey, revealing their secrets to navigating marriage, family, and faith. 
Me and White Supremacy: Young Readers' Edition 
Written by: Layla F. Saad 
Narrated by: Layla F. Saad 
How do we give young people the tools they need to actively dismantle racism and create a better world for everyone? From the author of the groundbreaking New York Times bestseller Me and White Supremacy, Layla Saad's young readers' edition is a timely, crucial, and empowering guide for today's youth on how to be antiracist change makers.