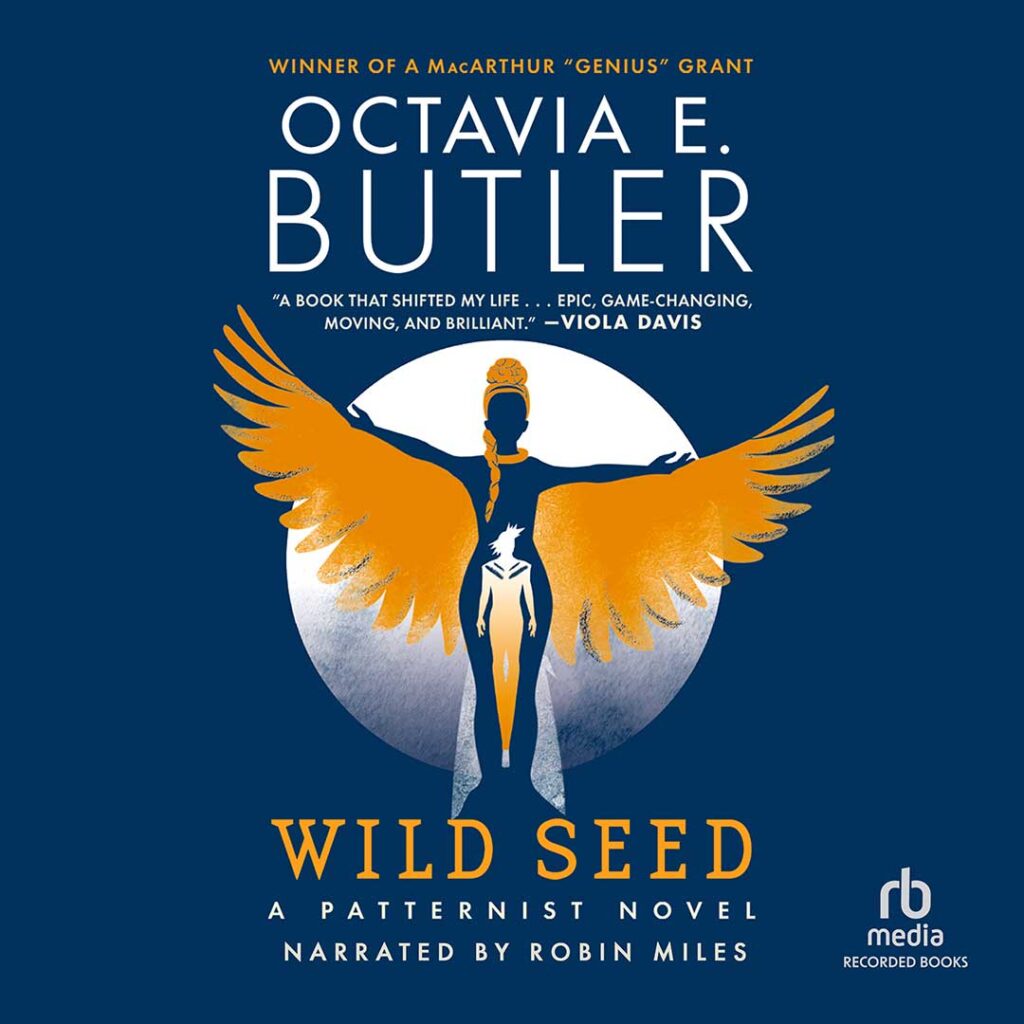 Doro knows no higher authority than himself. An ancient spirit with boundless powers, he possesses humans, killing without remorse as he jumps from body to body to sustain his own life. With a lonely eternity ahead of him, Doro breeds supernaturally gifted humans into empires that obey his every desire. He fears no one -- until he meets Anyanwu.
Wild Seed
A Patternist Novel
Written by: Octavia E. Butler
Narrated by: Robin Miles
Published by: Recorded Books
"Wild Seed is a book that shifted my life . . . It is as epic, as game-changing, as moving and brilliant as any science fiction novel ever written."
―Viola Davis
"If we're talking must-read authors like Maya Angelou, James Baldwin, and Toni Morrison, the one-and-only Octavia Butler needs be a part of the conversation. The groundbreaking sci-fi and speculative fiction author was a master of spinning imaginative tales that introduced you to both the possibilities -- and dangers -- of the human race, all while offering lessons on tribalism, race, gender, and sexuality."
―O, The Oprah Magazine
"An internationally acclaimed science fiction writer whose evocative, often troubling, novels explore far-reaching issues of race, sex, power and, ultimately, what it means to be human."
―New York Times
"More than any novel I've ever read, Octavia Butler's Wild Seed examines power, what it means to wield it responsibly and what it means to resist it when it is wielded capriciously."
―Rion Amilcar Scott, PEN/Robert W. Bingham Prize-winning author of Insurrections