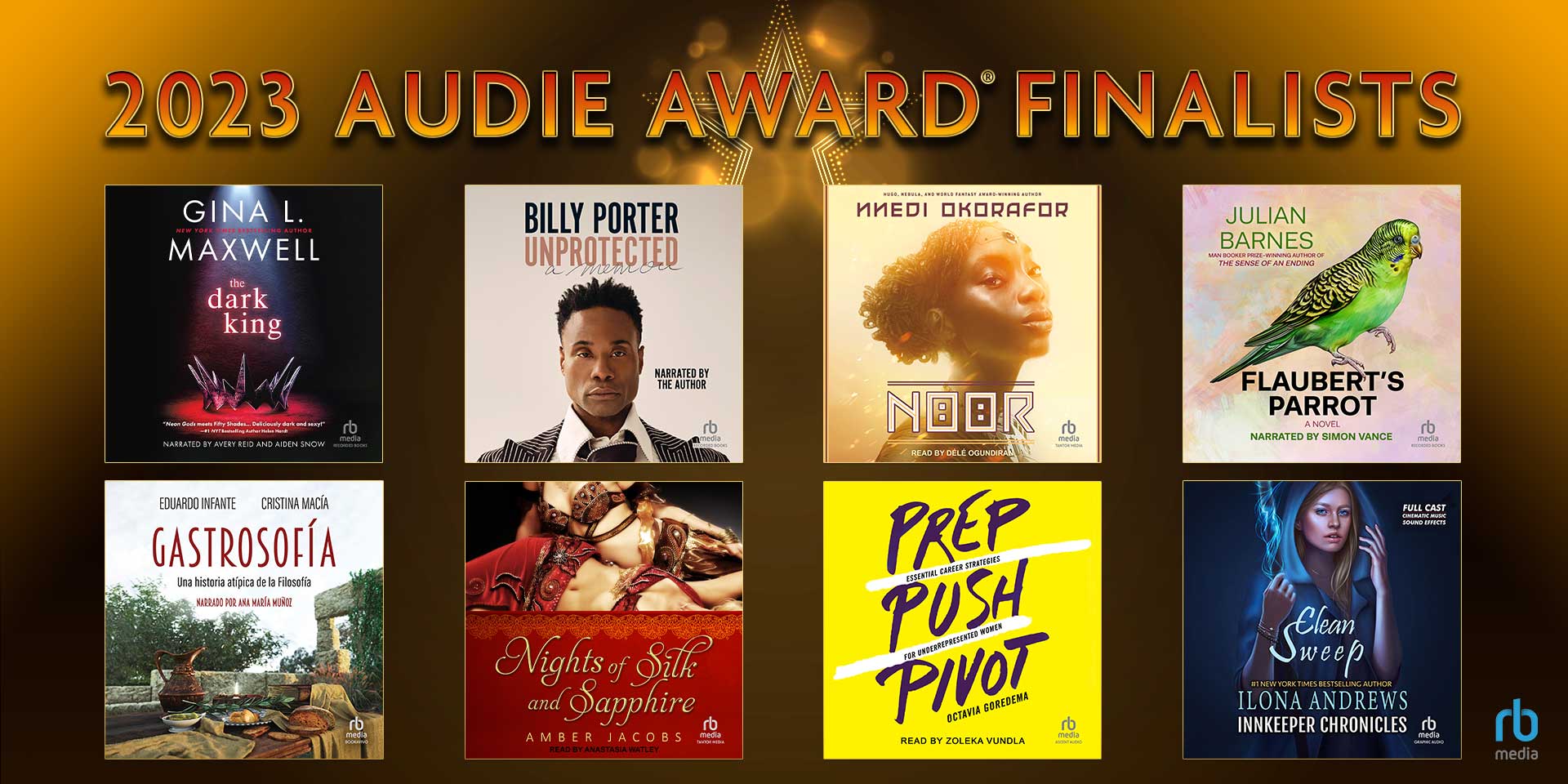 RBmedia audiobook Unprotected by Billy Porter won best autobiography/memoir at the 2023 Audie Awards, the industry's top honor! Seven additional RBmedia titles were also finalists in the categories of literary fiction & classics, erotica, science fiction, business/personal development, audio drama, and Spanish language. Congratulations to all winners and nominees!
AUTOBIOGRAPHY/MEMOIR – WINNER 
Written by Billy Porter
Narrated by Billy Porter
Published by Recorded Books
From the incomparable Emmy, Grammy, and Tony award winner comes a powerful and revealing autobiography about race, sexuality, and art.
LITERARY FICTION & CLASSICS
Written by Julian Barnes
Narrated by Simon Vance
Published by Recorded Books
From the internationally bestselling author of The Sense of an Ending comes a literary detective story of a retired doctor obsessed with the 19th century French author Flaubert—and with tracking down the stuffed parrot that once inspired him.
EROTICA
Written by Gina L. Maxwell
Narrated by Aiden Snow and Avery Reid
Published by Recorded Books
NY Times bestselling author Gina L. Maxwell is back with the first in the Deviant Kings series set in a modern world but with a dark, erotic fantasy twist perfect for fans of Neon Gods.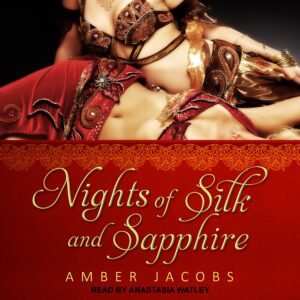 Erotica – Nights of Silk and Sapphire
Written by Amber Jacobs
Narrated by Anastasia Watley
Published by Tantor
Abducted from a land of wealth and privilege, Dae is chained to a slaver's caravan crossing the vast Jaharri desert. It is a strange world of blistering sun, rolling dunes, and wind-carved plains, ruled by the Scion Zafirah Al'Intisar, a powerful and mysterious woman with seductive eyes of sapphire blue.
SCIENCE FICTION
Written by Nnedi Okorafor
Narrated by Délé Ogundiran 
Published by Tantor
From Africanfuturist luminary Okorafor comes a new science fiction novel of intense action and thoughtful rumination on biotechnology, destiny, and humanity in a near-future Nigeria.
BUSINESS/PERSONAL DEVELOPMENT
Prep, Push, Pivot: Essential Career Strategies for Underrepresented Women
Written by Octavia Goredema
Narrated by Zoleka Vundla
Published by Ascent Audio
In Prep, Push, Pivot, award-winning career coach and author Octavia Goredema delivers an indispensable career coaching guide for women looking for a new job, dealing with job loss, pivoting to a new career, or returning to the workforce after an extended absence.
ESPAÑOL – SPANISH LANGUAGE
Written by Cristina Macía and Eduardo Infante
Narrated by Ana María Muñoz
Published by BookaVivo
Un menú pitagórico vegano, un menú kantiano servido a la hora en punto, una comida medieval con fondo de 'Carmina Burana' o un Banquete digno del mejor Sócrates.
AUDIO DRAMA
Clean Sweep
Written by Ilona Andrews
Narrated by Alejandro Ruiz, Christopher Walker, Holly Adams, James Lewis, Karen Novack, Ken Jackson, Nora Achrati, Peter Holdway, Elias Khalil, Ryan Reid, and Alex Hill-Knight
Published by GraphicAudio
On the outside, Dina Demille is the epitome of normal. She runs a quaint Victorian Bed and Breakfast in a small Texas town, owns a Shih Tzu named Beast, and is a perfect neighbor, whose biggest problem should be what to serve her guests for breakfast. But Dina is…different: Her broom is a deadly weapon; her Inn is magic and thinks for itself.