Book to Screen Adaptations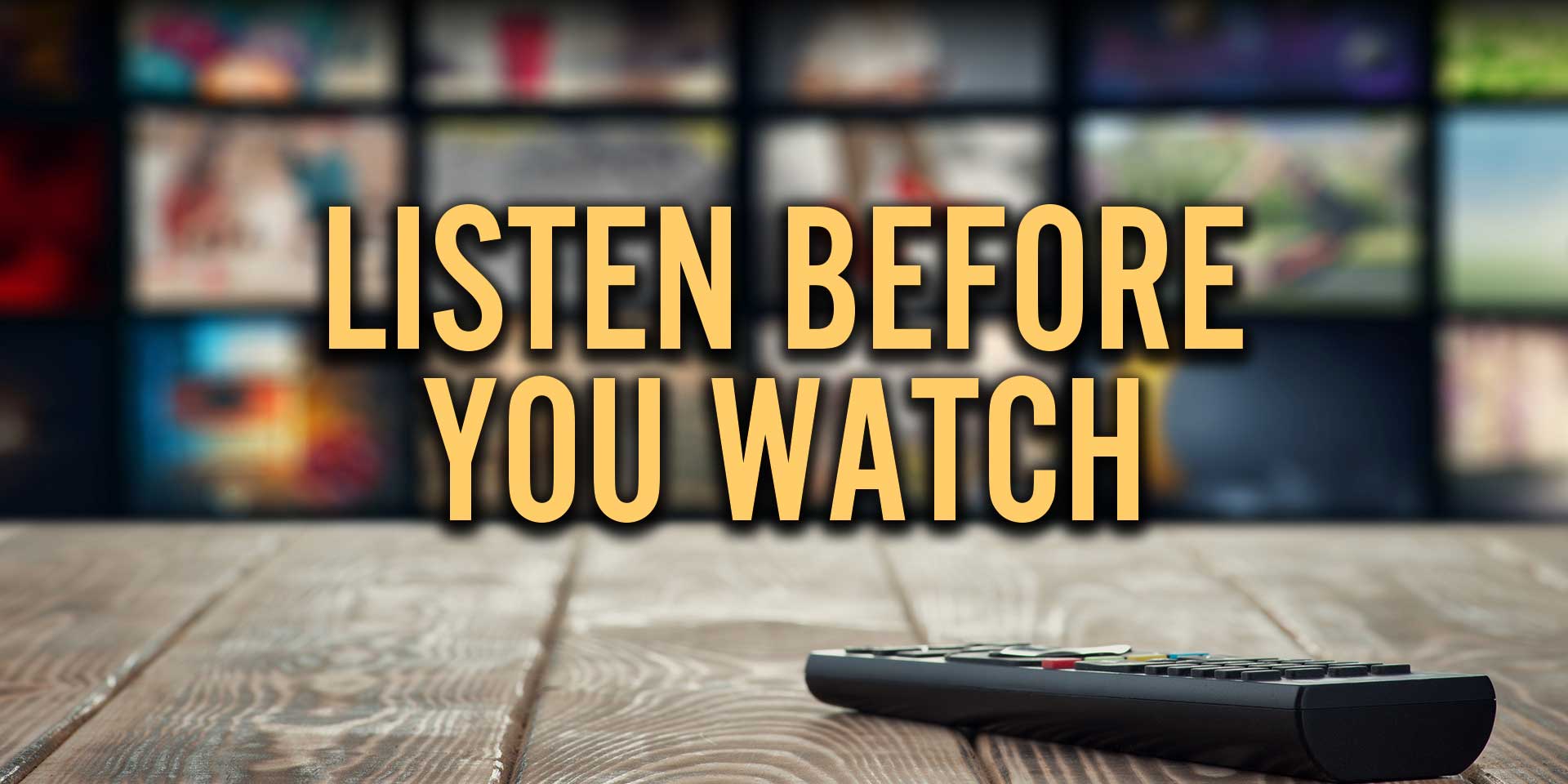 Lights, camera, action! Before you grab the popcorn and hit play, listen to the audiobook versions of these bestselling stories! We have a front-row seat all ready for you…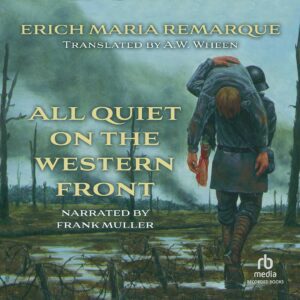 All Quiet on the Western Front
Written by: Erich Maria Remarque
Narrated by: Frank Muller
Streaming now on Netflix, All Quiet on the Western Front is based on Erich Maria Remarque's 1929 masterpiece. Considered one of the greatest war novels of all time, it tells the gripping story of a young German soldier on the Western Front of World War I. All Quiet on the Western Front is narrated by audiobook legend Frank Muller.
Written by Tina Andrews
Narrated by Adjoa Andoh
The film/television rights were acquired by HBO. In this sweeping portrait of one of England's most unexplored yet beloved queens, award-winning writer Tina Andrews combines meticulous research with her adept mastery for 'connecting historical dots,' in Charlotte Sophia. Narrated by Adjoa Andoh who plays Lady Danbury on Netflix's Bridgerton.
Written by: Octavia E. Butler
Written by: Kim Staunton
Hugo-award winner, Octavia E. Butler's 1979 classic, Kindred is to premiere on FX on December 13. Butler's most celebrated, critically acclaimed work tells the story of Dana, a young black woman who is suddenly and inexplicably transported from her home in 1970s California to the pre–Civil War South.
Written by: Nancy Springer
Narrated by: Katherine Kellgren
Enola Holmes 2 is out now on Netflix starring Millie Bobby Brown who also stars in Netflix's 'Stranger Things'! Meet Enola Holmes, a teenage girl turned detective and the younger sister to Sherlock Holmes. When Enola Holmes, sister to the detective Sherlock Holmes, discovers her mother has disappeared, she quickly embarks on a journey to London in search of her. But nothing can prepare her for what awaits. Follow Enola throughout the series and her many mysteries and adventures.
Written by: Jenny Han
Narrated by: Lola Tung
Season 2 of Prime Video's hit series just wrapped filming and fans are hoping for a 2023 premiere. Some summers are just destined to be pretty… Belly has an unforgettable summer in this stunning start to the Summer I Turned Pretty series from the New York Times bestselling author Jenny Han. The audiobook is narrated by stars of the Prime Video show Lola Tung and Gavin Casalegno. 

Written by: Carl Weber and LaJill Hunt
Narrated by: Ace Bentley, Chante Ellison, Dylan Ford, Ebony Mendez, and Michael Rishawn
Carl Weber's latest series Black Hamptons on BET is inspired by his novel of the same name. Hidden away near the end of Long Island, New York, is a community where affluent African Americans, their friends, and the wannabes have secretly vacationed for more than 75 years. Unlike the bluffs of Martha's Vineyard, black folks here own five miles of prime beachfront. With a mix of legacy families, new money, hangers-on, and thirsty developers, drama can never be far behind in a place called . . . the Black Hamptons.

Bridgerton: Romancing Mister Bridgerton
Written by: Julia Quinn
Narrated by: Rosalyn Landor
One of Netflix's biggest hits! Season 3 is currently in production and adapts book 4 Romancing Mister Bridgerton, which follows Colin and Penelope. Everyone knows that Colin Bridgerton is the most charming man in London. Penelope Featherington has secretly adored her best friend's brother for…well, it feels like forever. After half a lifetime of watching Colin Bridgerton from afar, she thinks she knows everything about him, until she stumbles across his deepest secret…and fears she doesn't know him at all.

Written by: Diana Gabaldon
Narrated by: Davina Porter
The cast and crew are back at it—Outlander Season 7 is in production! Season 7 will focus on events featured in author New York Times bestselling Diana Gabaldon's sixth and seventh books of the Outlander series, A Breath of Snow and Ashes and An Echo in the Bone. Outlander introduces an exhilarating world of heroism and breathtaking thrills as one woman is torn between past and present, passion and love.

Written by: J.R.R. Tolkien
Narrated by: Andy Serkis aka Gollum
The Rings of Power debuted September 2 on Amazon Prime Video, a prequel to the original tale. Season 2 is slated to premiere in 2024. Listen to the bestselling series, the Lord of the Rings trilogy, narrated by Gollum himself. The story begins in a sleepy village in the Shire, a young hobbit is entrusted with an immense task. He must make a perilous journey across Middle-earth to the Cracks of Doom, there to destroy the Ruling Ring of Power – the only thing that prevents the Dark Lord Sauron's evil dominion. Thus begins J. R. R. Tolkien's classic tale of adventure, which continues in The Two Towers and The Return of the King.

Written by: Sarah J. Maas
Narrated by: Full Cast
A television adaptation from the Outlander creator, Ron Moore, is coming soon to Hulu! When nineteen-year-old huntress Feyre kills a wolf in the woods, a terrifying creature arrives to demand retribution. Dragged to a treacherous magical land she knows about only from legends, Feyre discovers that her captor is not truly a beast, but one of the lethal, immortal faeries who once ruled her world.

Diary of a Wimpy Kid: Rodrick Rules
Written by: Jeff Kinney
Narrated by: Ramon De Ocampo
An all-new animated movie based on the second book in Jeff Kinney's popular book series comes exclusively to Disney+ December 2, 2022! In Diary of a Wimpy Kid: Rodrick Rules Greg Heffley's got a secret, and if anyone finds out the juicy details, his life is going to get turned inside out. Unfortunately, he's also got an older brother, Rodrick, who has a talent for sniffing these things out. But secrets can't stay under wraps for long—especially when there's a diary involved.
Written by: Alex Aster
Narrated by: Suzy Jackson
Universal Studios and the producer of Twilight  have bought the rights to Lightlark. The studio will develop the project in partnership with Temple Hill. Aster will executive produce. Lightlark centers around an island where every 100 years, it appears to host the Centennial, a deadly game that only the rulers of six realms are invited to play. The invitation is a summons—a call to embrace victory and ruin, baubles and blood. The Centennial offers the six rulers one final chance to break the curses that have plagued their realms for centuries. Each ruler has something to hide. Each realm's curse is uniquely wicked. To destroy the curses, one ruler must die.