Native American Heritage Month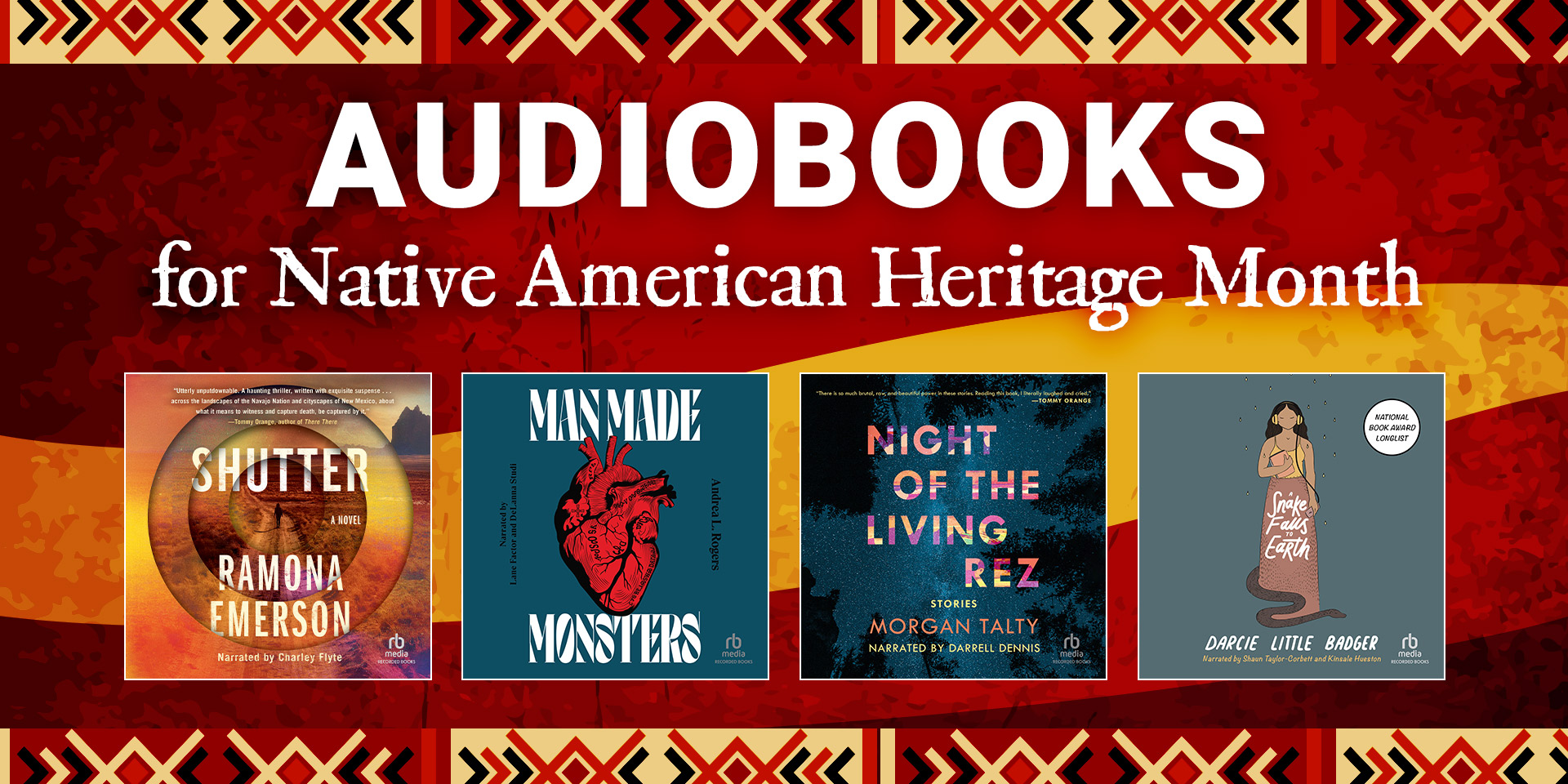 This November, we celebrate Native American Heritage Month by highlighting our Indigenous authors and narrators. These audiobooks not only entertain audiences but immerse readers in the culture of Indigenous people. Stories of love, bravery, family, and identity—listen to these stories all year round!
Written by: Ramona Emerson
Narrated by: Charley Flyte
This blood-chilling debut set in New Mexico's Navajo Nation is equal parts gripping crime thriller, supernatural horror, and poignant portrayal of coming of age on the reservation
Written by: Morgan Talty
Narrated by: Darrell Dennis
Set in a Native community in Maine, Night of the Living Rez is a riveting debut collection about what it means to be Penobscot in the twenty-first century and what it means to live, to survive, and to persevere after tragedy.
Written by: Andrea L. Rogers
Narrated by: Lane Factor and DeLanna Studi
Tsalagi should never have to live on human blood, but sometimes things just happen to sixteen-year-old girls.
Making her YA debut, Cherokee writer Andrea L. Rogers takes her place as one of the most striking voices of the horror renaissance that has swept the last decade.
Written by: Darcie Little Badger
Narrated by: Shaun Taylor-Corbett, Kinsale Hueston
Nina is a Lipan girl in our world. She's always felt there was something more out there. She still believes in the old stories. Oli is a cottonmouth kid, from the land of spirits and monsters. Like all cottonmouths, he's been cast from home. He's found a new one on the banks of the bottomless lake. Nina and Oli have no idea the other exists. But a catastrophic event on Earth, and a strange sickness that befalls Oli's best friend, will drive their worlds together in ways they haven't been in centuries.