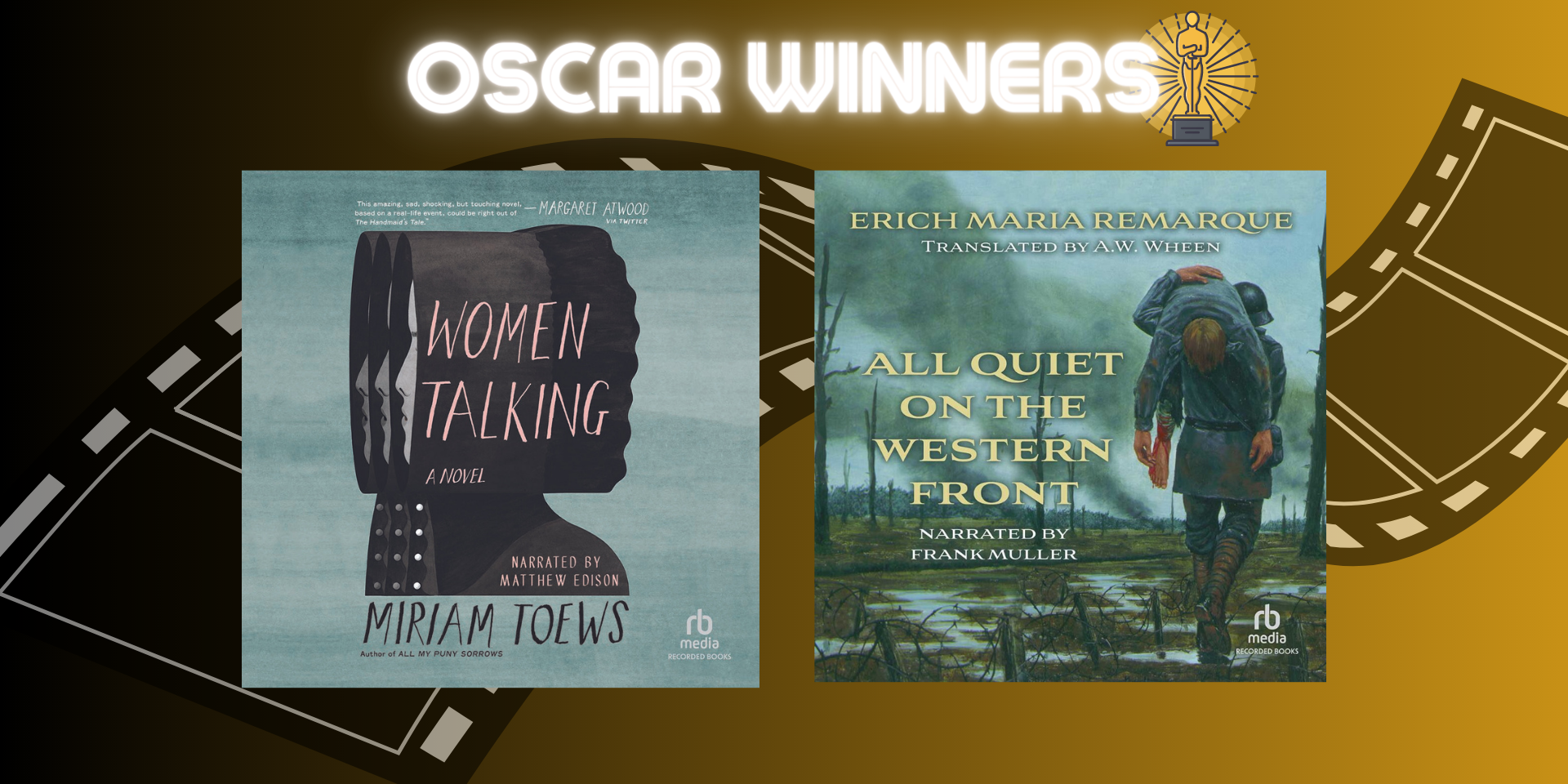 It was a big night at the Oscars for Recorded Books! All Quiet on the Western Front won four Oscars including Best International Feature Film. Women Talking written by Miriam Toews took home the prize for Best Adapted Screenplay. Congratulations to everyone who worked on these films. If you couldn't get enough of these stories, listen to the books that started it all!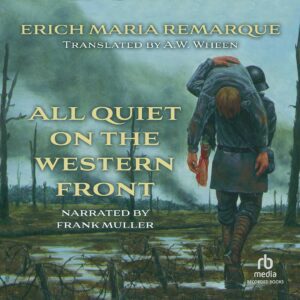 All Quiet on the Western Front
Won Best International Feature Film, Best Production Design, Best Original Score, and Best Cinematography
Written by Erich Maria Remarque
Narrated by Frank Muller
Considered by many the greatest war novel of all time, All Quiet on the Western Front is Erich Maria Remarque's masterpiece of the German experience during World War I. This is the testament of Paul Bäumer, who enlists with his classmates in the German army during World War I. They become soldiers with youthful enthusiasm. But the world of duty, culture, and progress they had been taught breaks in pieces under the first bombardment in the trenches.
Won Best Adapted Screenplay
Written by Miriam Toews
Narrated by Matthew Edison
One evening, eight Mennonite women climb into a hay loft to conduct a secret meeting. For the past two years, each of these women, and more than a hundred other girls in their colony, has been repeatedly violated in the night by demons coming to punish them for their sins. Now that the women have learned they were in fact drugged and attacked by a group of men from their own community, they are determined to protect themselves and their daughters from future harm.