RBmedia Expands Its Industry-Leading Audiobook Catalog with the Acquisition of Upfront Books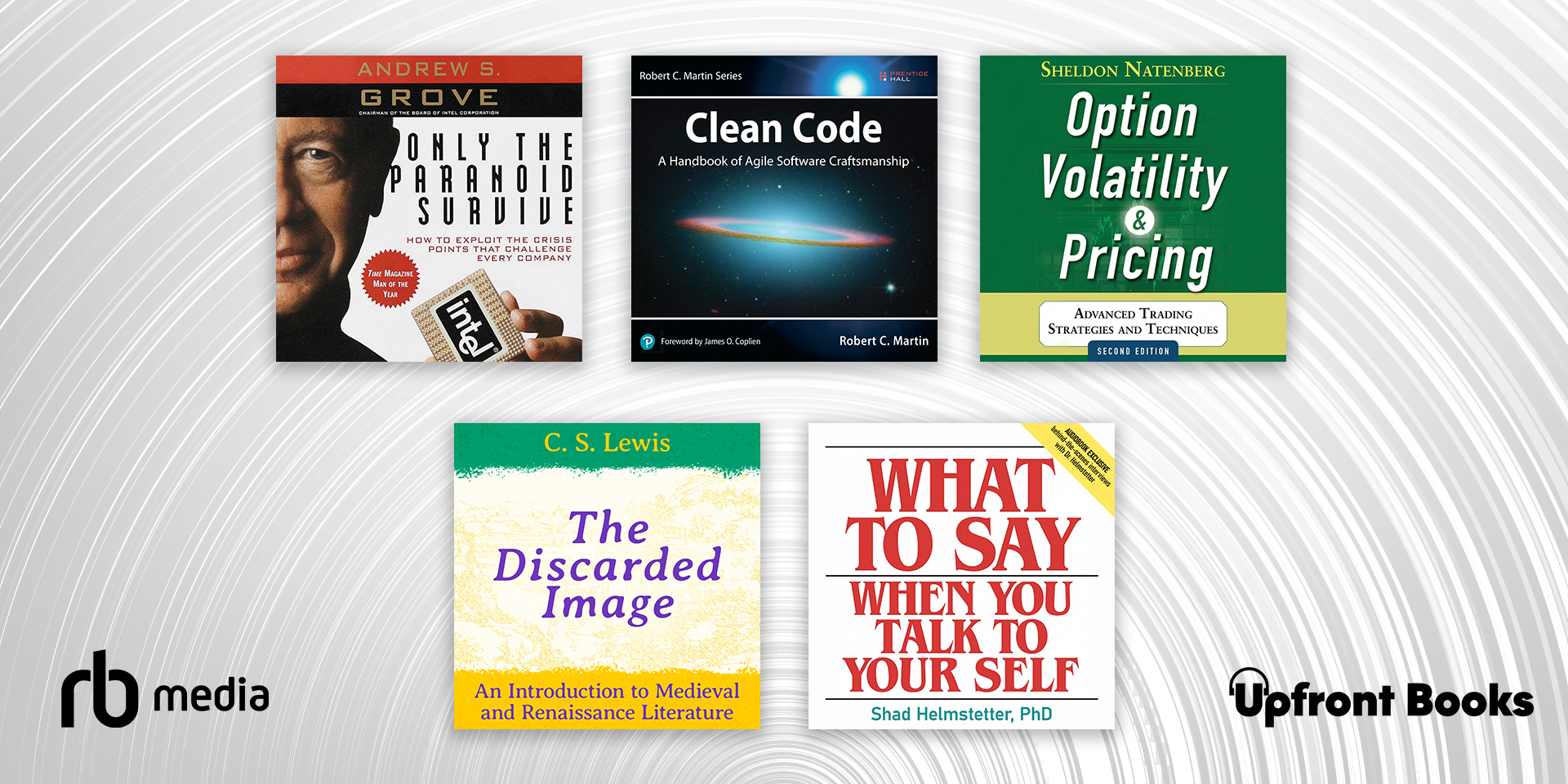 Compelling technology, business, and educational titles to be added to RBmedia's global distribution network
Landover, MD, July 6, 2022—RBmedia, the largest audiobook publisher in the world, today announced the acquisition of Upfront Books' audiobook publishing business and its full catalog of bestselling titles. Since 2019, Upfront Books has published timeless audiobooks in partnership with publishers, independent authors, and literary estates.

Tom MacIsaac, CEO of RBmedia said, "We're impressed with the quality of the business and catalog that Tyler and his team have built in just a few years. This acquisition supports RBmedia's continued business growth and expansion initiatives. We're privileged to continue to build upon the Upfront legacy and leverage RBmedia's powerful global distribution network to get these titles to as many listeners as possible."

Tyler Finkelstein, founder and CEO of Upfront Books said, "I've always been a big believer in the power of the audio medium and voice technology. I started Upfront to make high-demand, evergreen books more accessible by translating them into audio. We developed a technology-driven process to identify, license, produce, and publish great titles as audiobooks for the very first time, enabling their enjoyment by millions of people."

Finkelstein went on to say, "We are proud to publish works by Andy Grove, C. S. Lewis, Shad Helmstetter, PhD, and many other accomplished authors. It's exciting to see RBmedia accelerate the distribution and growth of their work, enabling more listeners to advance toward their personal, professional, and educational goals."

###
About RBmedia

RBmedia is the largest audiobook publisher in the world. With nearly 60,000 exclusive titles, our audiobooks continually dominate key literary awards and bestseller lists. The company's powerful digital retail and library distribution network reaches millions of listeners around the globe—at home, in the car, and everywhere their mobile devices go. Our titles are available on leading audio platforms, including Audible, iTunes, Google Play, Audiobooks.com, OverDrive, Hoopla, and many more. RBmedia is owned by KKR, a leading global investment firm. Find out more at rbmediaglobal.com.
About Upfront Books

Upfront Books is a technology-driven audio content publisher. Focused on creating timeless audiobooks and developing new audio content categories, the company partners with publishers, independent authors, and literary estates. Its catalog includes titles across numerous genres including technology, business, education, personal improvement, philosophy, and more. Upfront Books was founded in 2019 by Tyler Finkelstein.