The Summer I Turned Pretty Listen-A-Likes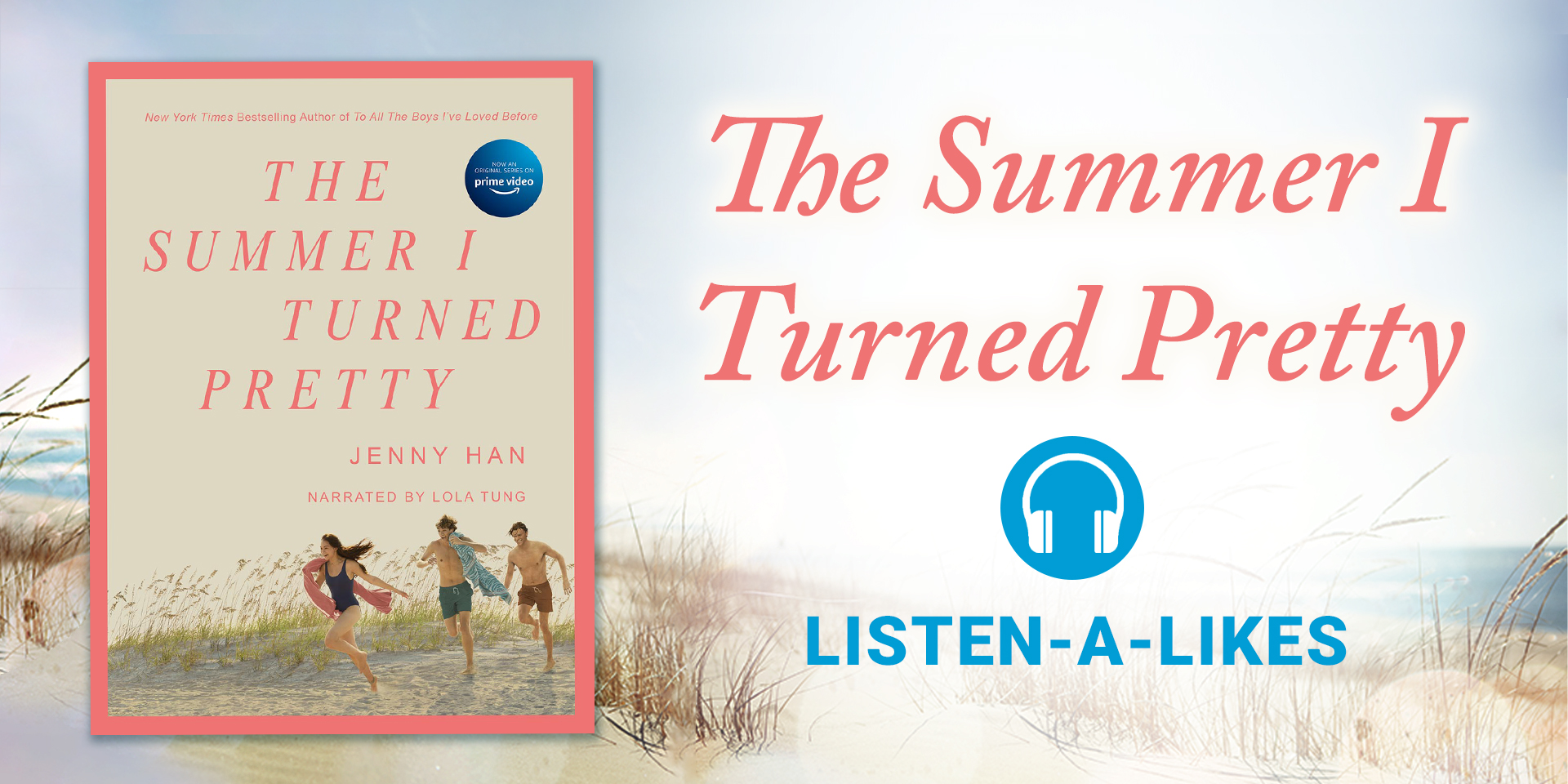 You marathoned The Summer I Turned Pretty in one night and read all the Summer series by Jenny Han. Now what?
Amazon's The Summer I Turned Pretty has quickly topped the watch list charts, becoming number one in the US. Watchers and readers alike are feeling the pull of a summer love triangle.  
Here are five listen-a-likes for all the Belly, Conrad, and Jeremiah fans. 
To All the Boys I've Loved Before
Written by: Jenny Han 
Narrated by: Ali Ahn 
To All the Boys I've Loved Before is now a major motion picture streaming on Netflix! 
To All the Boys I've Loved Before is the story of Lara Jean, who has never openly admitted her crushes, but instead wrote each boy a letter about how she felt, sealed it, and hid it in a box under her bed. 
The One True Me and You
Written by: Remi K. England  
Narrated by: Laura Knight Keating, Vico Ortiz  
Up and coming fanfic author Kaylee Beaumont is internally screaming at the chance to finally meet her fandom friends in real life and spend a weekend at GreatCon. She also has a side quest for the weekend:  
– Try out they/them pronouns to see how it feels 
– Wear more masculine-presenting cosplay
– Kiss a girl for the first time 
My Mechanical Romance
Written by: Alexene Farol Follmuth (aka Olivie Blake) 
Narrated by: Amielynn Abellera, Christopher Salazar  
Opposites attract in this battle-robot-building YA romance from the NYT best-selling author of The Atlas Six. 
Icebreaker
Written by: A.L. Graziadei 
Narrated by: Tom Picasso  
A.L. Graziadei's Icebreaker is an irresistible YA debut about two hockey players fighting to be the best – and the romance that catches them by surprise along the way.
Since You've Been Gone
Written by: Morgan Matson 
Narrated by: Suzy Jackson  
Emily is about to take some risks and have the most unexpected summer ever in this new novel from the best-selling author of Second Chance Summer and Amy and Roger's Epic Detour.