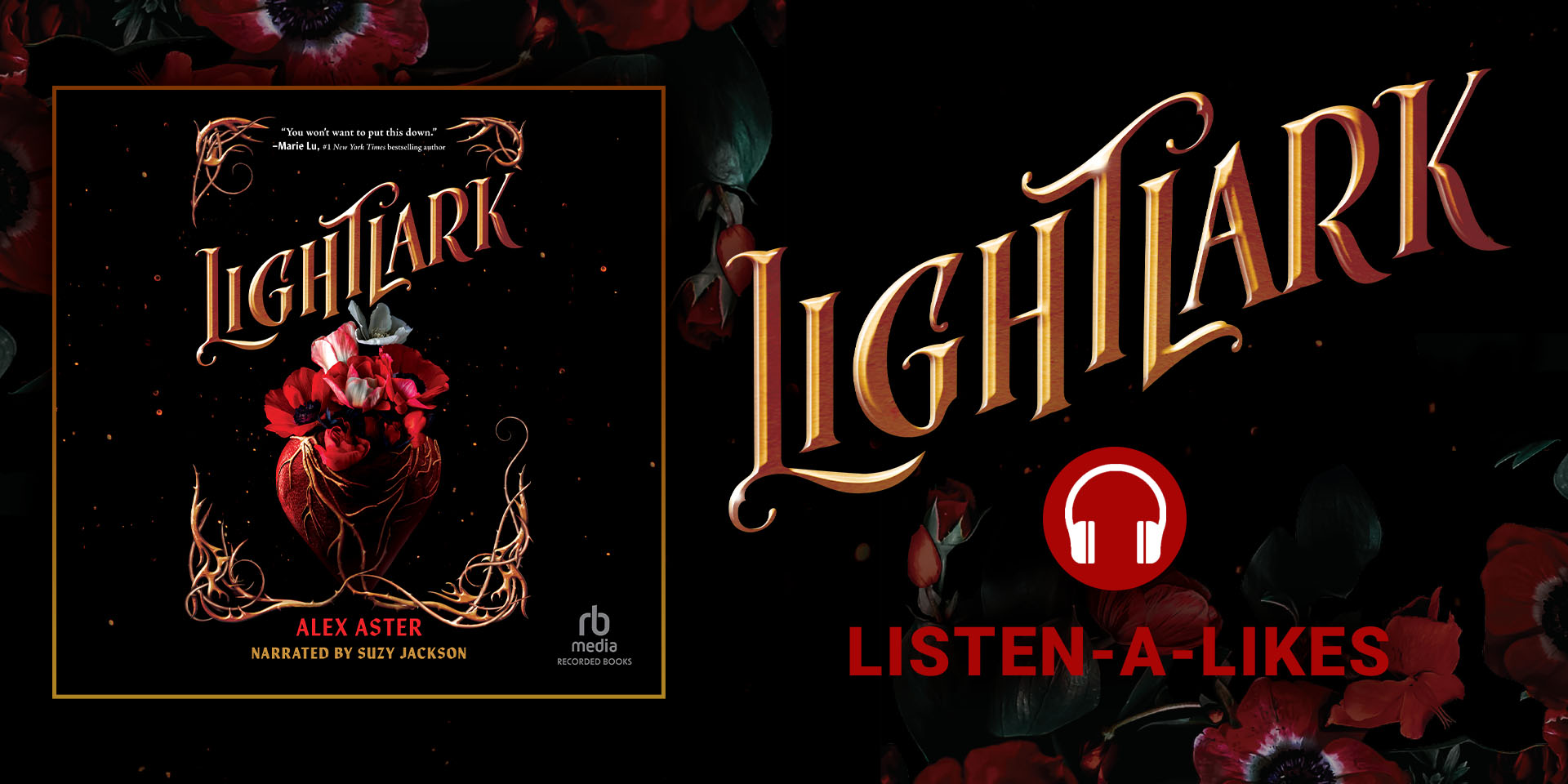 Have you closed the pages on the island of Lightlark? Did you devour the audiobook and now are on the hunt for similar books? No fear, this is the recommendations list for you.
Written by: Abigail Owen
Narrated by: Samara Naeymi and Luis Moreno
Beauty and the Beast meets Snow White in this upper YA fantasy where a black heart is disguised by beauty, the purest soul is hidden within a beast, and a gift of hope is laced with death.
Written by: Tracy Wolff
Narrated by: Heather Costa and Tim Paige
No one survived the last battle unscathed. Flint is angry at the world, Jaxon is turning into something I don't recognize, and Hudson has put up a wall I'm not sure I'll ever break through.
Written by: Chloe Gong
Narrated by: Cindy Kay
A blood feud between two gangs runs the streets red, leaving the city helpless in the grip of chaos. At the heart of it all is eighteen-year-old Juliette Cai, a former flapper who has returned to assume her role as the proud heir of the Scarlet Gang—a network of criminals far above the law. Their only rivals in power are the White Flowers, who have fought the Scarlets for generations. And behind every move is their heir, Roma Montagov, Juliette's first love…and first betrayal.
Written by: Sarah J. Maas
Narrated by: Full Cast
When nineteen-year-old huntress Feyre kills a wolf in the woods, a terrifying creature arrives to demand retribution. Dragged to a treacherous magical land she knows about only from legends, Feyre discovers that her captor is not truly a beast, but one of the lethal, immortal faeries who once ruled her world.
Written by: Tiana Warner
Narrated by: Suzy Jackson
From critically acclaimed author, Tiana Warner, The Valkryie's Daughter introduces the world to Sigrid. From the time she was born, Sigrid has only ever been ordinary. Being paired at birth with a plain horse―instead of the powerful winged mare of a valkyrie―meant there would be no warrior path for her. Everything changes when a terrible enemy ambushes Vanaheim and Sigrid sees a vision of herself atop a mythical stallion.